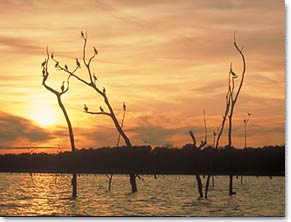 Below is a picture of the master bedroom which is separated from one of the guest bedrooms by a full size bath. Each bedroom has access to this bathroom from their own side. Only the master bedroom has a tv in it.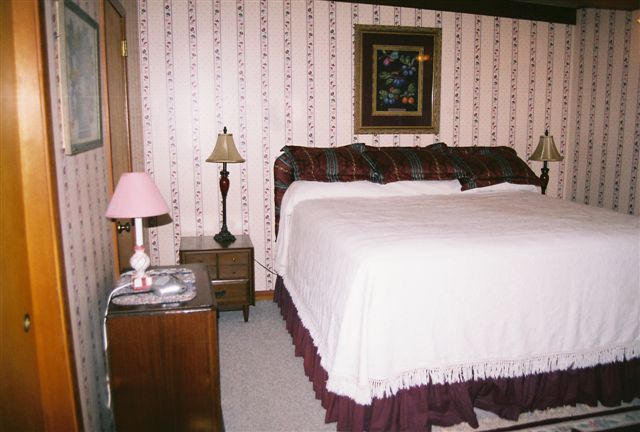 View from the kitchen looking into the entry way which also has a washer and dryer.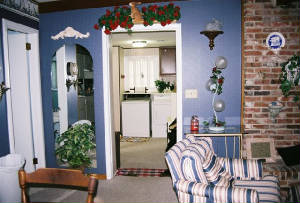 These are pictures of the 1600 square foot home we rented from Frank Gaudens. The rental included everything, including a fishing boat. We found his properties when doing a web search of cabin rentals online.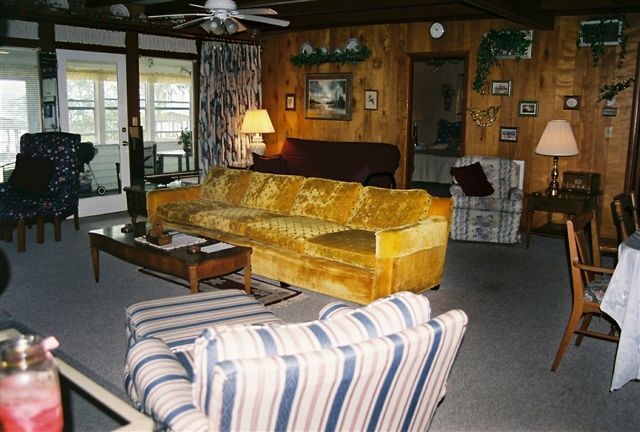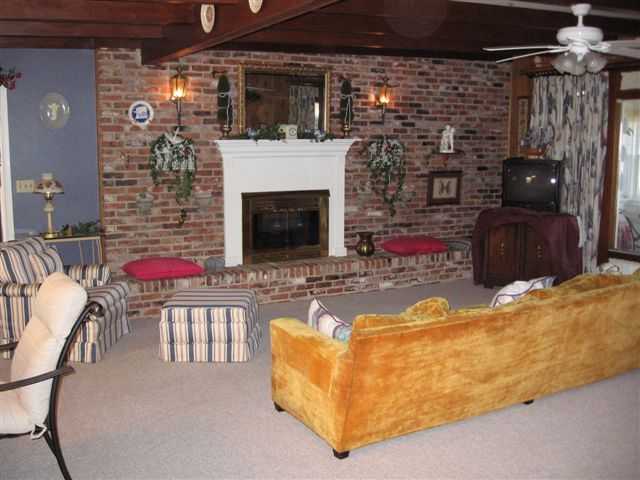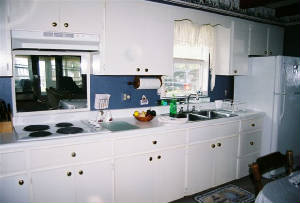 One of the guest bedrooms which ajoins the master bedroom.